How to write a romance novel? Check out a step-to-step guide and important notes in our post. Apply them to your story and become a great writer.
Introduction
Romance novels explore a fundamental aspect of life: love. It captures the hearts of readers with its rich introspection, drama, and intimate scenes. Building a story is easy, but writers always want the best. So how to write a romance novel that achieves incredible recognition? Dive into those sections below for the answer.
How To Write A Romance Novel Step-By-Step?
Choose Your Romance Subgenres
Romance is a broad category that encompasses many things. Instead of a deep pool, start with your niche. The best way to find your strengths is to read popular books for each option and make your own legacy.
Here are some popular subgenres for your preference:
Contemporary
Describing a familiar society and lifestyle, even in a fictional world, it often reflects a modern approach, from post-World War II to the present.
Notable publications: The Notebook, The Proposal, Confession of A Shopaholic, Vision In White
Historical
Set up more than 50 years ago, for example, during the Regent, World War II, or even the Viking Age.
Notable publications: Bridgerton, Outlander, The Bridges, Gone With The Wind
Paranormal
Refer to supernatural characters such as werewolves and vampires in the ordinary world.
Notable publications: Dark Lovers, Lover Awakened, Guilty Pleasures, The Black Lily
Young Adult
Intended for teenagers but it captivates readers of all ages due to its complex emotional barrier and dramatic themes.
Notable publications: The Fault In Our Stars, To All the Boys I've Loved Before, The Princess Diaries
Blending
Creativity knows no borders, so feel free to mix and match your favorite styles. For example, Stephenie Meyer has added supernatural elements to her youth novels, and we have Twilight. As long as the root stays in love, give it a try.
Pick Your Settings
Settings, or world-building, is an indispensable step in writing. A good setting can lead to an emotional conflict necessary for romance fiction. Above all, full preparation is always a must when you plan for a series.
Consider a mind map to promote completeness and consistency during your work. You should identify settings, social class, belief systems, societal norms, and characters' jobs. The more detailed, the more realism for readers to feel and engage.
Build A Structure
Here we go with the plot- how to write a romance novel outline. In the most basic structure, a romance novel typically proceeds in the following sequence:
Encounter – How do your characters meet?
It does not have to be love at first sight but at least leads to strong tension. This stage sets the tone for the following ones and goes straight to your settings in the second step as a way of character introduction.
Interaction – What draws their attraction?
One piece of advice is to give your protagonists at least three interactions before their relationship becomes emotionally intimate. Through each activity, deepen their understanding of love.
Stay together but torn apart- What causes their conflicts?
A couple falls deeply in love – romantic stories' crux. However, if it stops here, your story is underdeveloped. It is better to create drama with intense confrontations. The sinful nature of their relationship, disagreements, or family exclusions are common ideas to push the plot to a higher level.
Happy ever after or other endings – What will your characters be like in the future?
A happy ending is what romance seekers want, and it no longer surprises (still works) when you go for "forever love". On the other hand, Sarah J. Maas – author of Throne of Glass, has hinted at the future difficulties of her characters. We call it "happy for now."
What about a tearful ending? Shakespearean did it in Romeo and Juliet, and no one can say that it is not suitable for romance with such a massive success.
Think About The Romance Tropes
Now we delve into the emotional development of your story. There are many directions for your main couple.
For instance, enemies or friends to lovers – the most practical way to put practice into your book. A relationship that reaches a new height of emotion after a few trials always win the reader's heart. As in Pride and Prejudice, going from enemies to friends then lovers creates a perfect connection.
Besides, you can refer to the list below:
Love triangle
Second chance
Heart healer
Fake relationship
…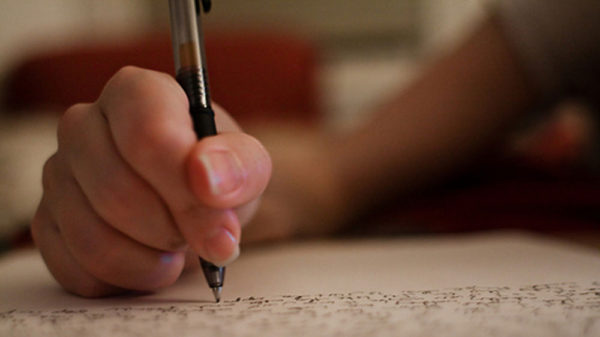 Introduce Your Characters
There are a million ways to build, but it must end with a round character. In simple terms, she/he should have a complicated past, personality depth, and emotional exploration.
A perfect role model is never the right choice as it narrows down the motivations for your plot. Flaws and desires take your story further.
Figure The Right POV
It is easy to learn about POV in literature but hard to pick. Don't rush! Imagine the progression in your story. Which character tells it best? Feel free to start with a POV and then make changes during the editing. Trial and make mistakes until you find a way out.
Tips For A Better Romance Novel
Understand Your Readers
Getting to know your reader demographic significantly determines how to write a good romance novel. The good news is romance writers spend less time on audience research because their readership is highly consistent. Mainly this type caters to 80% of women between the ages of 18-50.
However, such a large range creates a few barriers to building female characters. For example, mothers have a strong emotional attachment to children and home. Hence, do not skip on these elements in your manuscript.
Carefully Construct Intimate Scenes
Intimate touches are a "spice" of romance novels, yet this is not synonymous with sex scenes or similar concepts.
Regardless of the circumstances, be careful with your words, not be exaggerated, pompous, or obscene. For best results, you should read more to improve your vocabulary library.
Share Your Attention To The Secondary Character
Though the main couple acts as the spotlight of the romance plot, they cannot live without social connections. After all, who advises the heroine when she has a conflict with her man? That's right, her best friend. Not only that, enemies, colleagues, and family add color and fill the void in your story.
Conclusion
How to write a romance novel? Hope you find your own recipe after our article. Though we have provided a detailed guide and tips, reading more and learning from best-selling authors gives you many useful insights.
Above all, do not hesitate to write down your ideas and get feedback. Any writer builds a reputation and refines their technique from anonymous manuscripts.